Scuba Dive with Katie Storr

Through the Islands of The Bahamas

photo credits: Katie Storr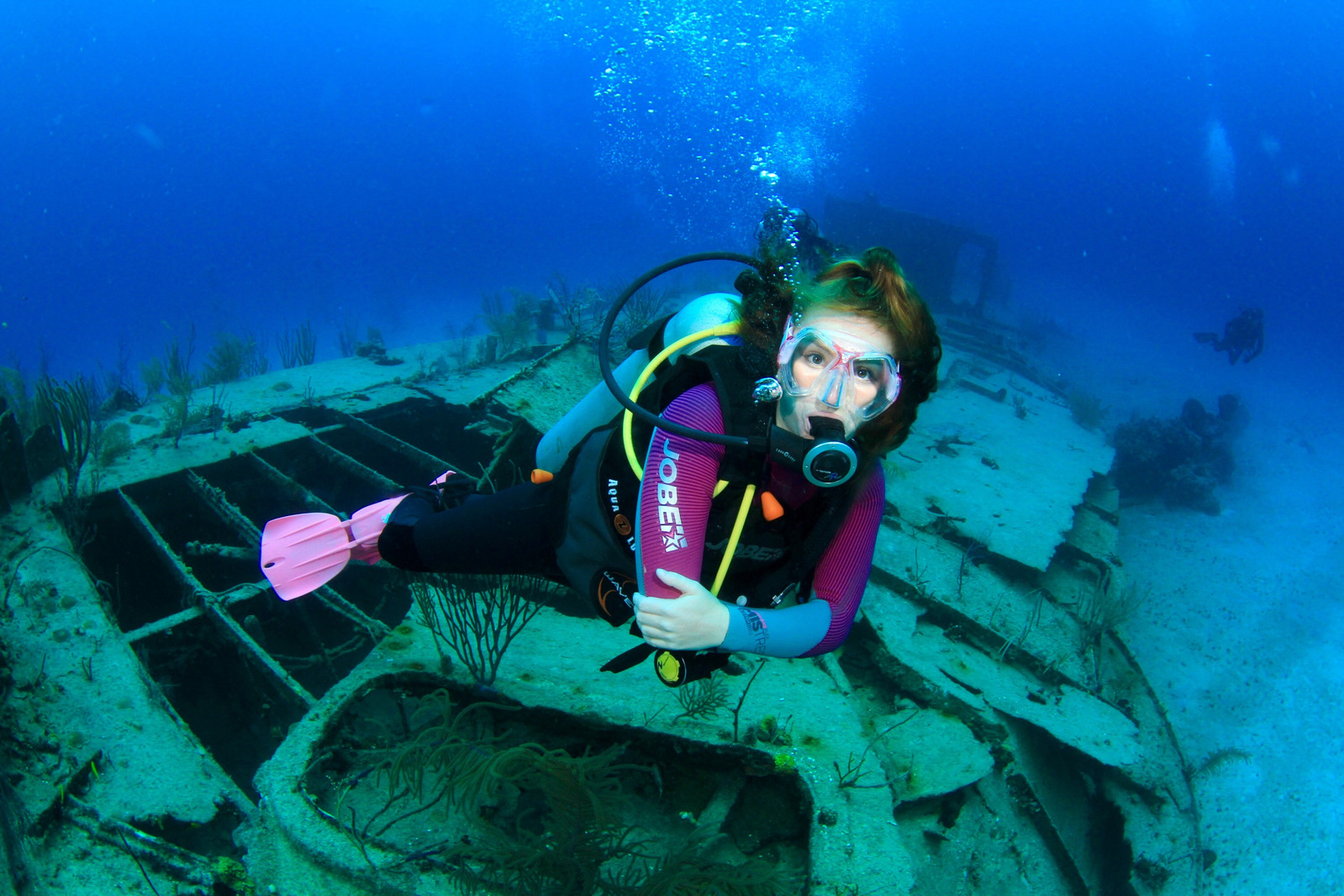 The Instructor - Katie Storr

PADI Master Scuba Diver Trainer, Katie Storr has taught scuba diving for over 7 years and has over 3000+ dives. Shes has 12 Distinctive PADI Specialty Instructor Ratings and is also an Emergency First Response Instructor. Katie believes in safety first and adheres to all PADI rules and regulations as well as PADI Liability Insurance.
She is a Reef Rescue Network Diver Specialty Instructor who is passionate about conservation and has assisted with the establishment and maintenance of Coral Nurseries throughout the Bahamas. Working alone side the Perry Institute for Marine Science and The Bahamas National Trust.

She is one of the few Pro Underwater Photography and Videography Instructors and Katie's media and photography has been used for various Reef Rescue Network advertising campaigns including the recent Reef Rescue Network Promotional Video, Shark Week, Vice Media, Good Morning America and Underwater Hollywood.

She is beyond passionate about paving the way for younger Bahamians in her community as a mentor and Ocean Educator She has extensive knowledge of Marine Protected Areas, Marinas, Navigation and Scuba Diving Treks throughout The Bahamas.
The Adventure - By Yacht or Private Vessel

Customize and Map out your dive trip! (Offered to Certified Divers and Non-Certified Divers)

For Example:

1 week Dive Adventure through the Exuma Cays
• We start Anchored just off of South Eastern Nassau, we explore the Tongue of the Atlantic Ocean Wall Dives and its Shark Adventures.
• Next we head to North Exuma selected anchorage spots or dock at a marina of choice) and we explore the Shallow Reefs and Wall Dives of Highbourne and Shroud Cay.

• Drift Dive at Ship Channel Cay

• Lets Snorkel the Normans Drug Plane
• Warderick Wells Reef Dive and Hike

• Danger Reef Morning Dive

• On our way to Compass Let Snorkel the famous Aquarium

• Dock at Compass Cay Marina, Explore the Nature Trails, Crescent Beach and Swim with Sharks, lets spend the night.
• We head to Staniel for endless adventures and scuba the Thunderball Grotto.

• Swimming Pigs and Dock at The Staniel Cay Yacht Club

All this and more as we make our way to George Town.

Dive Trips can be fully customizable (Day or Week Trips) and there are so many islands and cays to explore throughout The Bahamas.
The possibilities are endless!

NOT SCUBA CERTIFIED?

PADI Open Water Scuba Diver
Learn to Scuba Dive in an underwater paradise with warm,

crystal clear waters and one of the best places in the world to learn scuba diving.

With vibrant coral reefs, sunken ships and spectacular wall dives.

You can find it all in the Bahamas!

Dive into Adventure and learn how to scuba dive in The Bahamas,

great visibility and phenomenal coral reef ecosystems makes it the perfect place for new divers to explore.

Get your scuba diving certification in the Bahamas with the PADI Open Water Diver course.

• PADI Open Water E-Learning (Completed before Arrival)

• 5 Intro to Diving and Skill Circuit Pool Sessions

• 4 Incredible Ocean Dives
• PADI Open Water Scuba Diver Certification in just 2-3 Days!
Booking Your Scuba Diving Vacation

(Scuba off Yacht, Speed Boat, from a local Dive Shop, or Shore Dive)

Sign Up Below

Locations Available for Training:
• Nassau
• Andros Island
• Exuma Cays

• Great Exuma
• San Salvador

• Bimini
• Berry Islands
• Eleuthera
• Cat Island

• Grand Bahama

Course Duration:

Three (3) Days and Four (4) Ocean Training Dives (PADI Open Water Scuba Diver)

*PADI Elearning must be completed upon arrival.*