When I think of my home, the first thing that comes to mind is the Ocean. The Bahamas has a unique way of capturing one's heart, it is a place that once you have visited you won't ever forget it, for a lifetime. Most people know of my home for its pristine white sand beaches and the most stunning pink sand on the planet. Did you know that the sand is made from bits of coral pieces?
When seen from space it is so breathtaking that American Astronaut Scott Kelly had to write and express his love for The Bahamas labeling it as the "most beautiful place from space."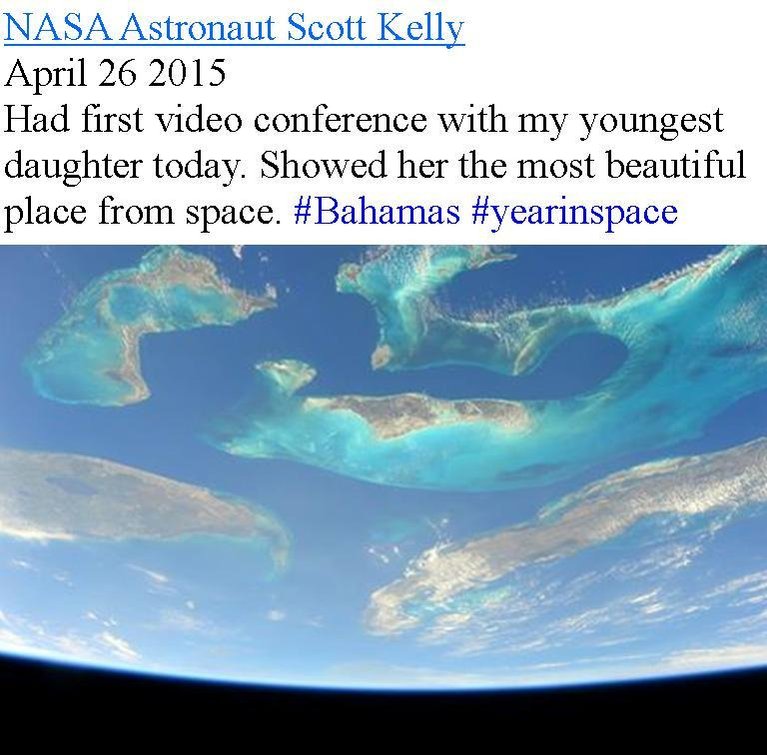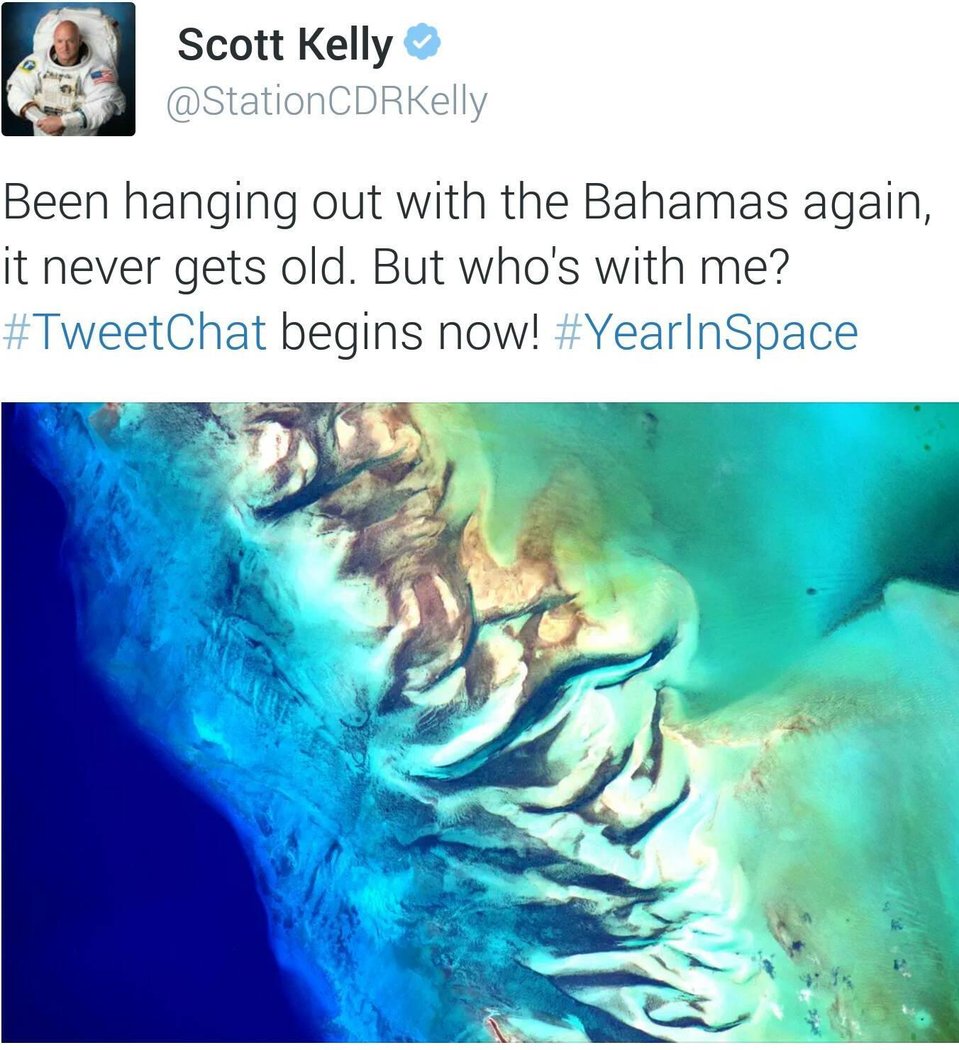 The Bahamas consists of 2500 cays and 700 stunning islands waiting to be explored. It is a cultural experience with great food, rich history, impeccable weather (year-round), more than one destination, within a destination, and much more! There is no bad time to visit The Bahamas, you can soak and bask in the sun while working on your stunning tan. (This happens to be my ultimate pass time, lounging in the sun with a good read.) Our temperatures rarely drop below 60 Degrees Fahrenheit (even in winter) and although it rains in May and June, we call it showers of blessings because it is almost never continuous.
When it comes to adventure in The Bahamas, my favorite activity would have to be exploring the Tongue of the Atlantic Ocean on scuba, its dramatic wall drop-offs start at 40ft and drop off to about 6500ft running throughout The Bahamas. Showcasing underwater canyons with overhangs and schooling fish, amazing topography with cascading sandy slopes, and pelagic marine life checking in after long Atlantic cruising trips, there is so much to explore here.
Nassau, home of the thrilling Caribbean Reef Shark Dive, 20ft Underwater Statue (Ocean Atlas), The Jaws 4 Cessna snorkel site and Never Say Never Again Wrecks filmed in the '60s. Which is also the residing habitat of one of the first Coral Nurseries established in the Bahamas. I have had the pleasure of assisting and growing corals here with Stuart Coves Dive Bahamas, and The Reef Rescue Network for many years. It is the reason why I became so knowledgeable of coral rehabilitation and the threats corals are facing today. I believe The Bahamas has the ability to heal the ocean.
Images Katie Storr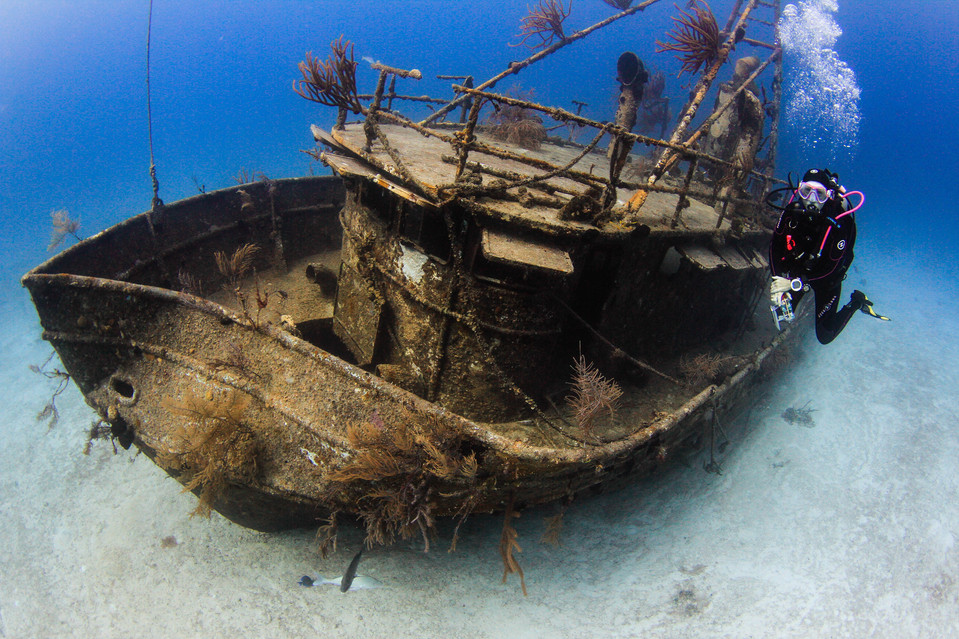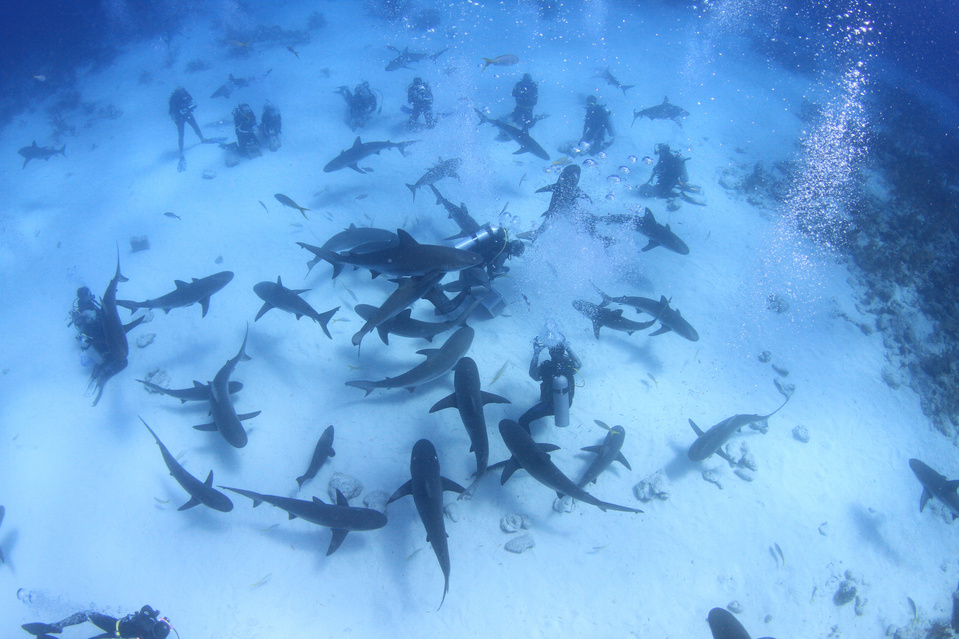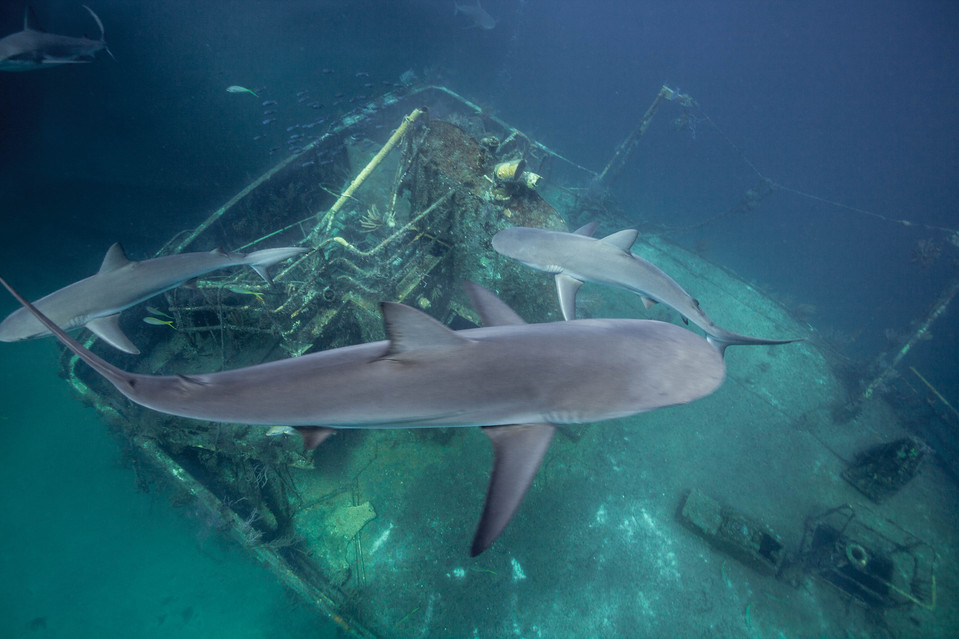 Great for Snorkeling or Scuba Diving, The Bahamas has the 3rd largest barrier reef in the world located East of Andros Island. It is approximately 35 nautical miles from the capital, New Providence Island. Andros is the largest island within The Bahamas archipelago, it's not only known for its barrier reef but its vast coverage of forestry. This dense shrubbery deems this island as prime habitat for a growing community of animals from wild boars, nesting birds, wild cows, and many more. It's one of those places you walk through the mangroves and spot animals with friends (Elijah Sands), go bonefishing for the first time, swim and scuba dive in a blue hole, eat the sweetest strawberries and go on endless adventures.
Let's talk about Blue Holes! The Bahamas is the Blue Hole Capital of the World. I have the opportunity to scuba dive in a blue and it was the most captivating experience of my life. Did you know there are more Blue Holes on Andros than anywhere else on earth? 175 of them inland and another 50 scattered around the shallow waters offshore. The Bahamas National Trust which established Blue Holes National Park in 2002 has created an amazing adventure trail for adventure seekers to explore and witness the preservation of these impressive natural wonders.

Shark Time is the best time! (My fav!!) I love spotting sharks on dives and it makes me so proud to educate my students on their importance. I am so grateful to my country to have declared over 600,000 Km2 of ocean waters as a shark sanctuary. This prohibits any commercial fishing of sharks, possession, sale, and trade of any shark products. Isn't this wonderful? Scuba Diving is much more exciting with these impressive animals gracefully swimming throughout our waters. The Bahamas has paved the way as an example to many countries being a leader of Shark Conservation and Marine Protected Areas, having a huge population of these apex predators protecting our waters creating healthy reefs systems throughout its archipelago. As a Shark Conservationist and volunteer with the Shark4Kids (Shark Education) Organization, (who provides shark and ocean education to Young brilliant Bahamian and international students) I can share knowledge and education with students through school visits, webinars and creating educational mediums. It has truly inspired me as an educator to be more innovative and improve my teaching skills to adapt to the growing educational system and its technology.

You must experience a shark Adventure when in The Bahamas! There are about (7) types of sharks seen frequent in our waters, the Grey Caribbean Reef Sharks, Nurse Sharks, Hammerhead Sharks, Bull Sharks, Lemon Sharks, Tiger Sharks, and the White Tip Sharks. The Bahamas, the place for shark tourism, a shark in these waters are worth more alive than dead. Sharks keep our ecosystems healthy and our dive industry thriving, protecting them keeps our coral reef systems healthy which in turn supplies food and jobs for Bahamians.

My home town, San Salvador Bahamas is found in many Caribbean history books as it is the first landfall of Christopher Columbus in 1492. Surely an island of such rich cultural experiences and heritage would be known for its world-famous scuba diving, right? Well, it is! Offering shipwreck diving, wall diving, drift diving, sharks adventures, spectacular reefs, a coral nursery, and an underwater monument, which marks the spot where the Pinta dropped its anchor. It is one of the top five wall-diving destinations in the region. Let's not forget the secluded beaches, warm Bahamas Vibes from locals, Miss Pam's melt in your mouth homemade bread, the all-inclusive Club Med Resort, phenomenal kite surfing, and historical landmarks scattered around the island. San Salvador has (5) National Marine Protected Parks established by The Bahamas National Trust and The San Salvador Living Jewels Foundation. Preservation is key here on our island and we take scuba quite diving seriously.

Images Katie Storr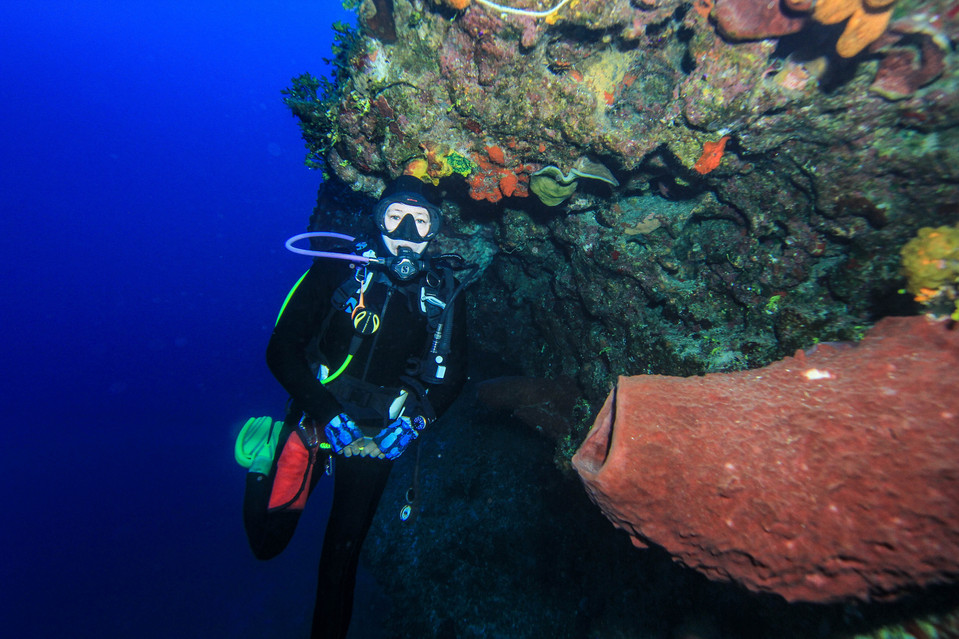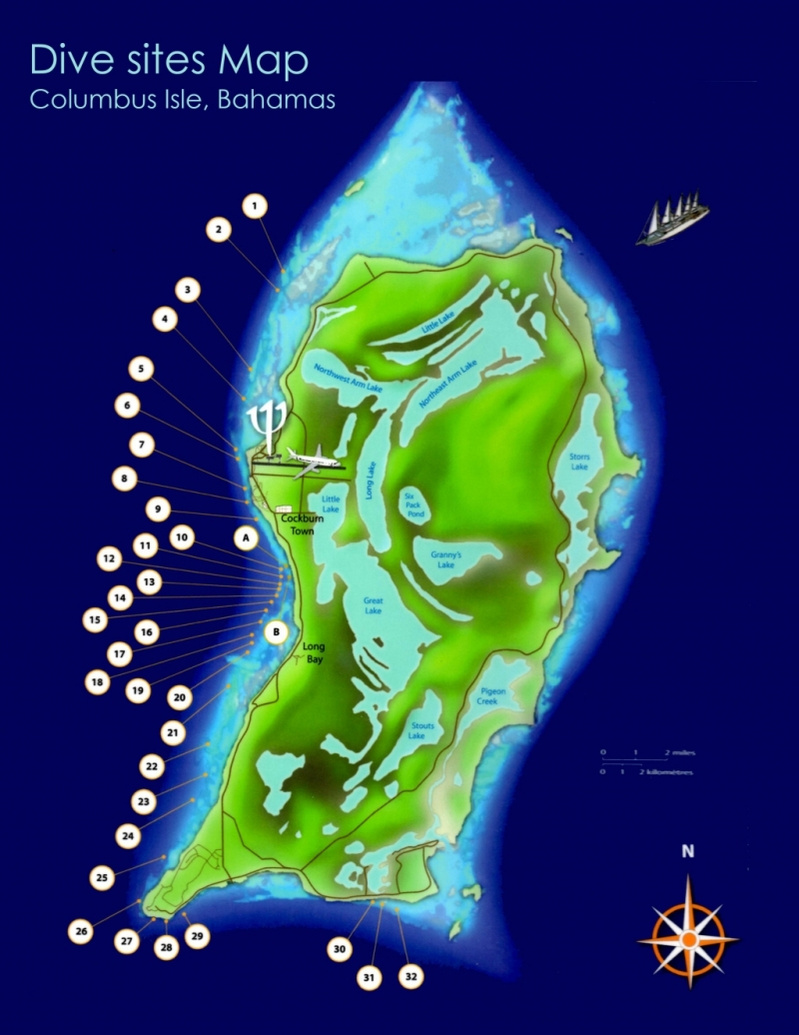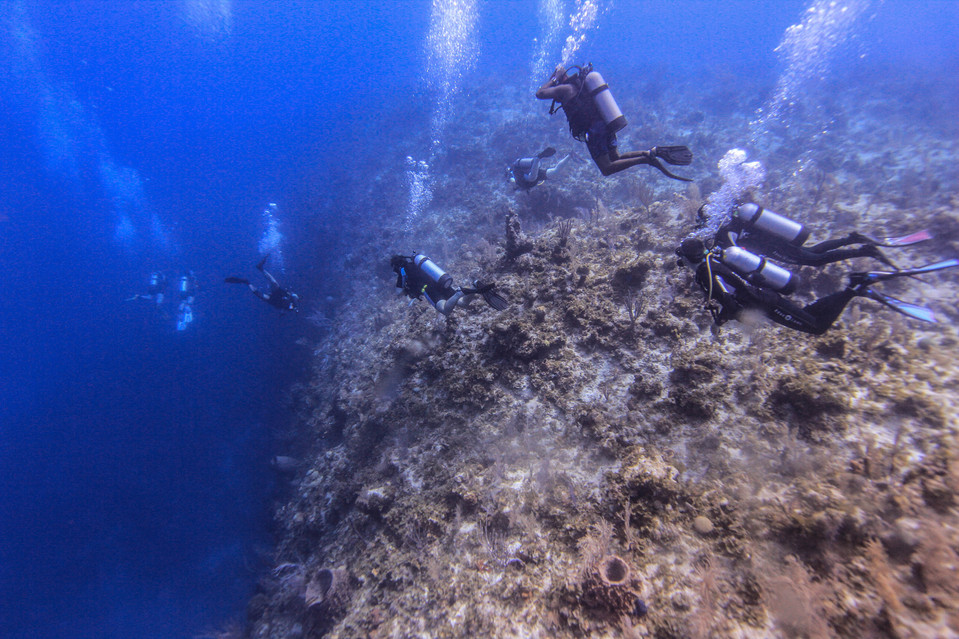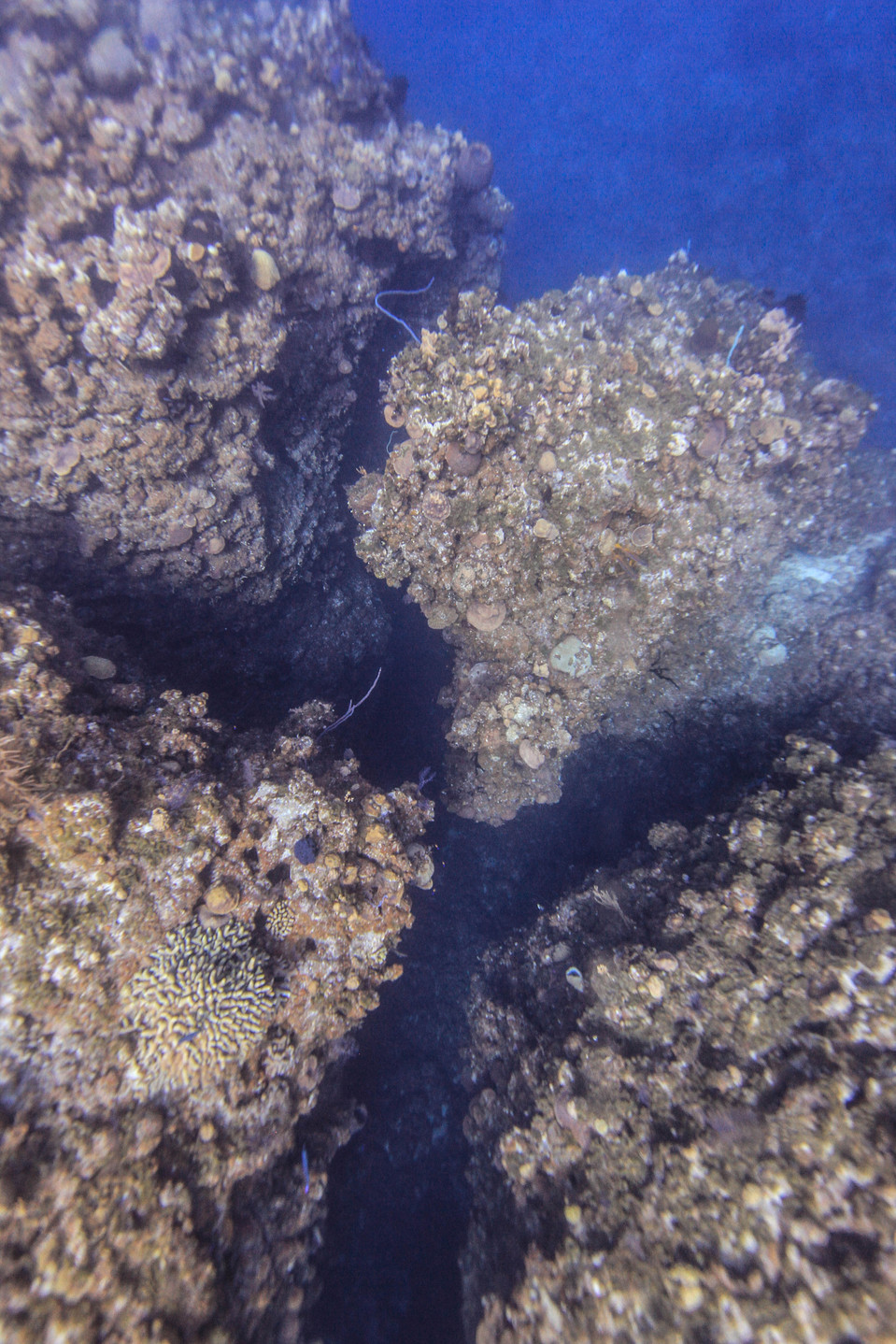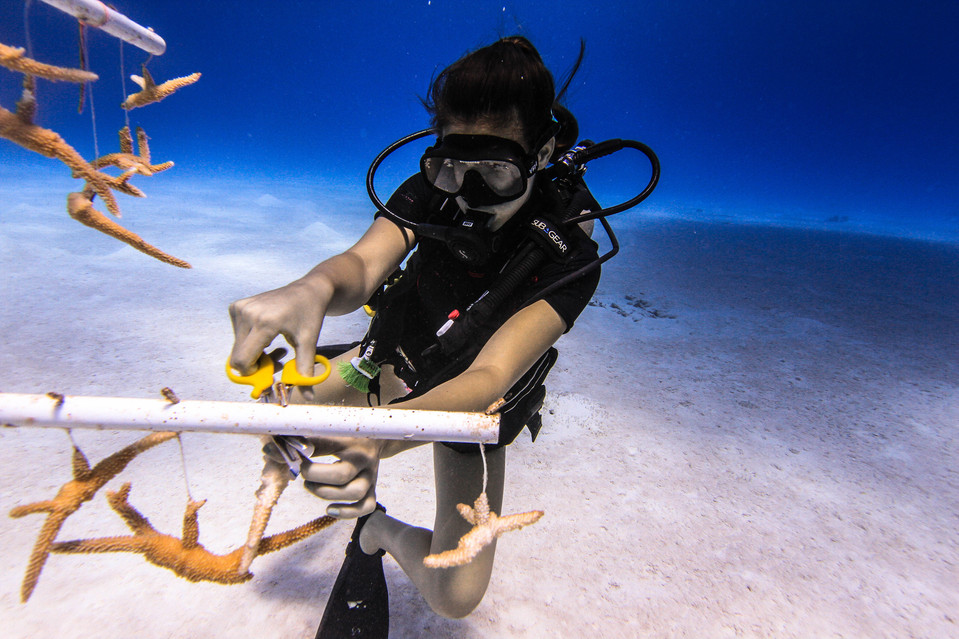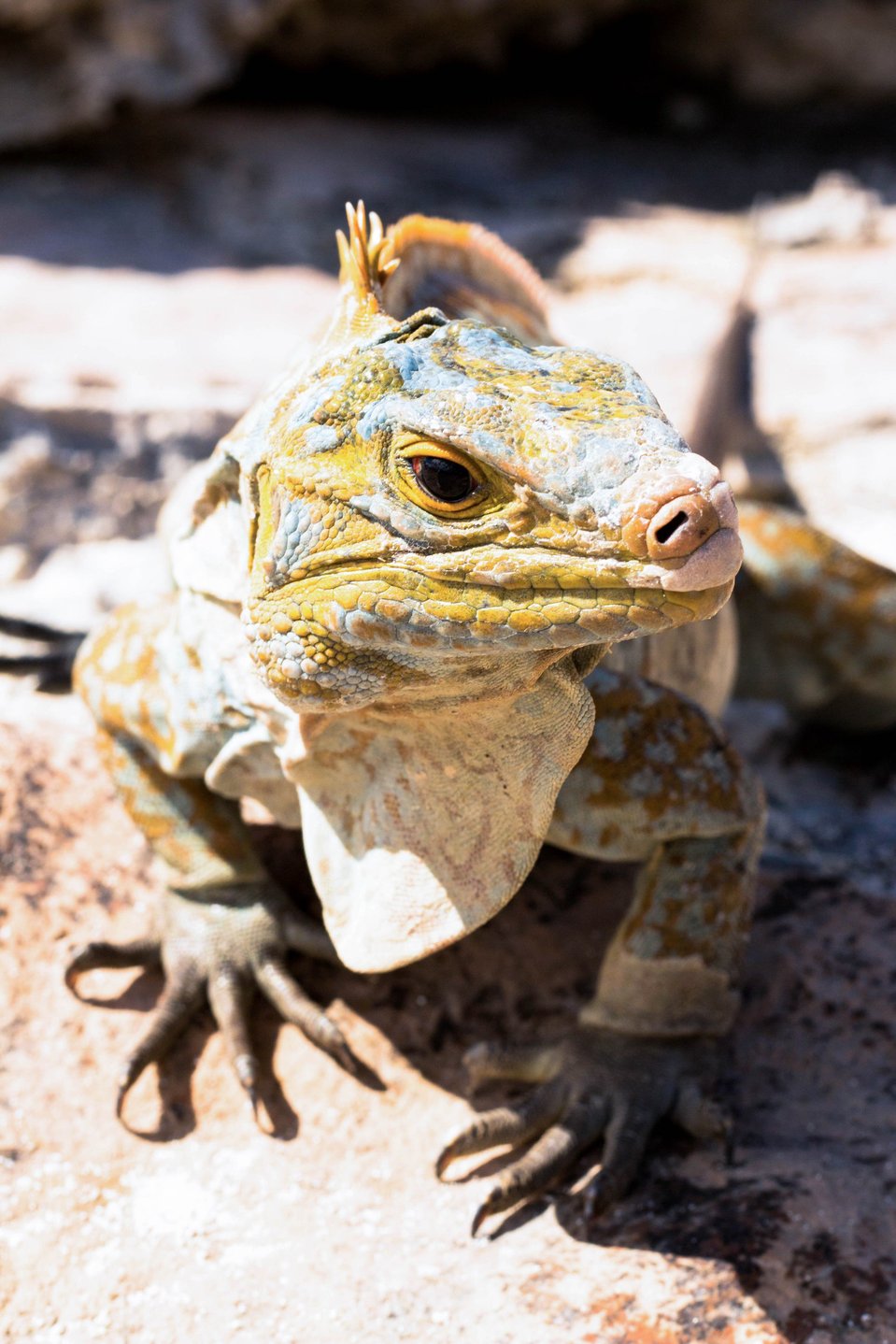 Oink Oink! Here's to the Swimming Pigs of Big Majors Cay and the World Famous Nurse Sharks of Compass Cay, Exuma, seen on Instagram! This famous pair has been the background of many influencers and models for years. You can not come to The Bahamas without booking a day trip to explore the Exumas Cays. Home to the Thunderball Grotto which was in the 1960 James Bond film Thunderball and the Normans Cay "Drug Plane" now a snorkel site with tons of Sargent Majors and small reef fish using its site as a natural habitat. Exuma is also my favorite place to teach Discover Scuba and the PADI Open Water Scuba Diver course. Its shallow dive sites make it the perfect place to explore and adventure out into this new realm of underwater paradise. There is also something for everyone in your dive family if traveling with the tribe. The Exuma Cays has a little bit of everything, Wall Dives, Wreck Dives, Drift Dives, Shallow Dives, Coral Reef Nurseries and Shark Adventure dives. You won't disappointed with this famous destination, Staniel Cay is just 30 mins away by flight and offers a small boutique Dive Shop call Staniel Cay Adventures.

Images Katie Storr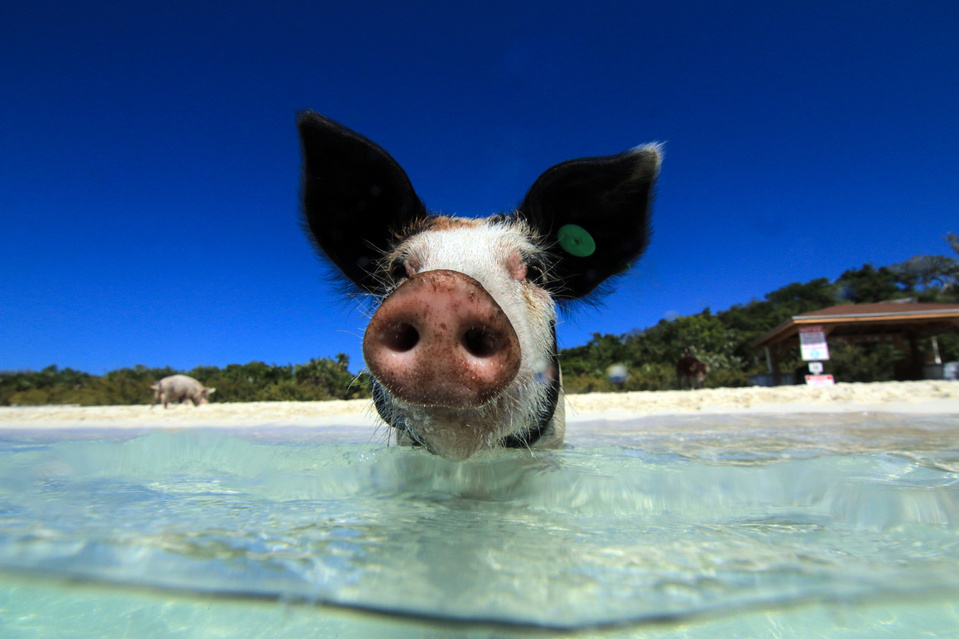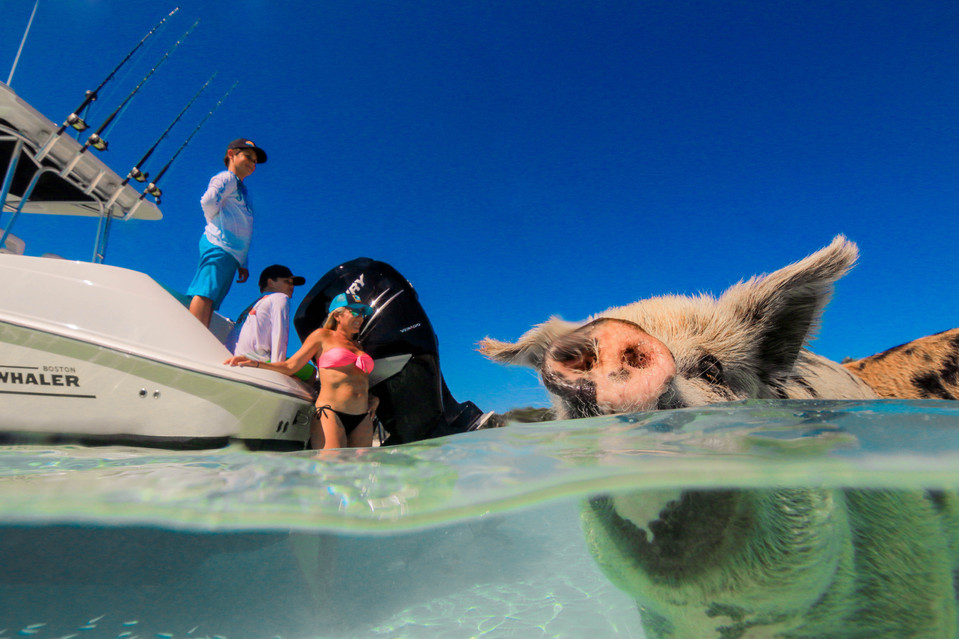 So come and explore with me! I promise you won't forget it or want to go back home. I am so proud of the fact that I have made it my career to promote and preserve my home for future generations. It is my passion to share The Bahamas with you through Adventure, Scuba Diving, Bahamas Destination Travel, Eco Tourist Adventures, and Underwater Photography. Let's plan your next adventure vacation to The Bahamas today, hit the contact button in the navigation menu, I am more than happy to assist you and take you scuba diving!


Want to Learn or Discover Scuba Diving in The Bahamas (Click Here)